Dear Customers,
Thank you for your interest in our company (YL Inflatables Limited) and the cooperation with us.
Here allow me to introduce our factory to you first.
I sincerely hope you can know our factory more before you work with us.
YL Limited is one of the biggest inflatable factories in Guangzhou, China. We specialize in
designing, manufacturing and developing of Water Ball, Water Roller, Bubble Football / Soccer,
Inflatable Roller Ball, Zorb Ball, Human Hamster Ball, Nuclear Globe, Zorbing Ramp, Inflatable
Show Ball, Body Zorbing, Bumper Ball, Inflatable Swimming Pool, Inflatable Boats,
Beach Cocoon, With 8 years' experience of manufacturing many kinds of water games.
Factory Video
Factory structure
Factory Outdoor Scene
Our Design Team
One corner of Sales Office
Sales Teams
Automatic Cutting Department
Hot Air Department
YL Big Testing Area (800m2)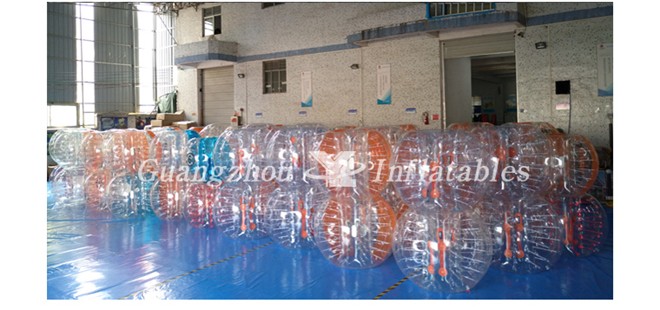 The photograph of YL whole family
Some of our customers
You are welcome to visit our factory in Guangzhou, China at any time.